We are a multi-generational, close-knit Church. Unlike much larger churches, members here are not just another stranger in the pew. We value each other as part of our own families. Below you'll find a number of parish events that we host throughout the year.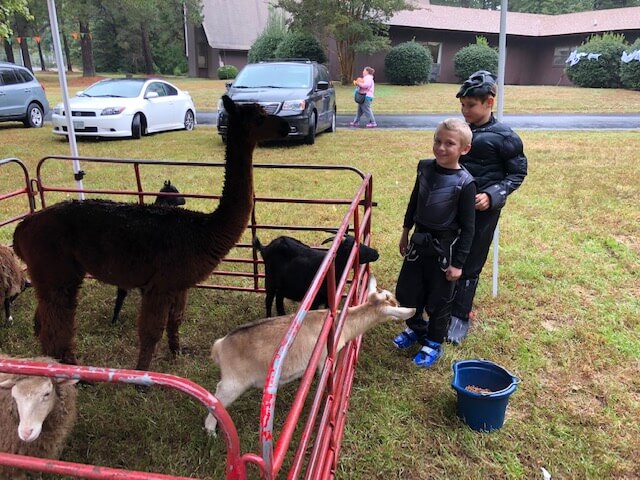 Each 4th Saturday in October, St. Martin's celebrates the Fall Season. Our festival is designed for Family Fellowship and includes food, a petting zoo, pony rides, a giant slide, a bounce house, face painting, trick or treating, and crafts for the kids.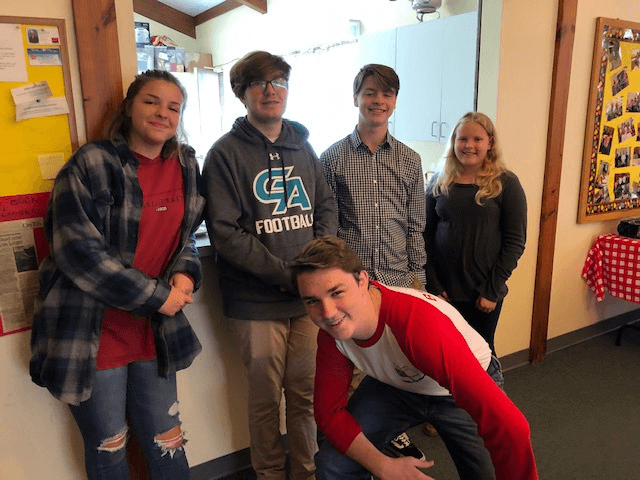 The EYC (Episcopal Youth Group) sponsors a pancake supper on the Tuesday prior to Ash Wednesday, when Lent begins.  The Youth plan, serve, and even clean up! Proceeds from this event go to support the EYC Mission Trip.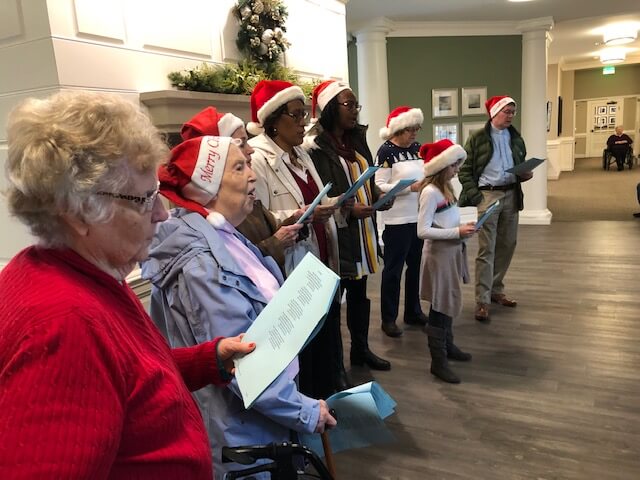 During the Advent Season, we prepare for the birth of Christ. Members from St. Martins visit many of our long term members who are now homebound both in their residences and/or assisted living. Together we sing Christmas Carols and spread God's love.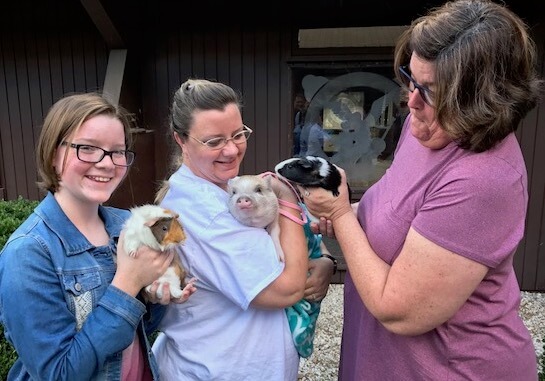 Super bowl party

The Blessing of Animals

Spaghetti dinner

Fish fry

Ice cream social

Holiday vendor fair

Independence Day celebration
St. Martin's Church is proud to open its doors to the greater West End community. Many other organizations benefit from using our facilities, including the South Asian Christian Association, Scouting programs, and Tucker High School events. We believe in being an active steward of the community.
Do you have, or know of, a child in 1st – 5th grade that has an interest in Cub Scouts?  Being a Cub Scout means you are a member of a worldwide youth movement that stands for certain values and beliefs. Cub Scouting is more than something to do. It's all about the person you are and the person you will become.  Pack 701, chartered by St. Martins, meets most Thursday evenings during the school year at 6:30PM.  The Pack is comprised mostly of youth from Echo Lake Elementary School but ALL are welcome to join.
If you would like to learn more please reach out to the Cubmaster, Pieter Van Saun, at[email protected] or 804-380-9598.
Interested in getting your child involved in scouting? Troop 777 is sponsored by St.Martin's and meets at the church Monday evenings from 7:00 to 8:30. We are a small but active scout-led troop, with dedicated and caring adult leaders. We try to have a camping trip or some other activity every month. We also send scouts to summer camp every year and to special high adventure camping programs every several years. In 2018 a group of our scouts spent a week canoeing in northern Minnesota!
Please note that, effective February 1, Scouts BSA is welcoming girls into the program, and we are working on incorporating girls into Troop 777. For more information, please contact Doug Robelen ([email protected]) and/or check out our website.
In addition to Scouting programs, we welcome a number of other organizations, including: 
South Asian Christian Assoc.

Saturday Ethiopian Service

Tucker High School Events

Radio Club
To learn more about any of these organizations, feel free to reach out to us!